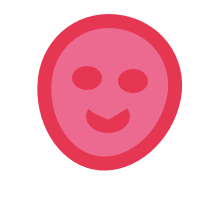 gedger
gedger
About
Username

gedger

Joined

Visits

127

Last Active

Roles

Member
Comments
Are there any plans to support Octopus Flux?

Yup, all suppliers seem to be incapable of keeping / correcting the tariffs on smart meter. I'm with Octopus and they're just as bad. I tried to raise it with OFGEM but there doesn't appear to be anyway for consumers to be able raise general compla…

Octopus customer service has taken a nose dive over the last 6 months, I think it's a classic case of growing pains where the company has gained customers faster than it can train advisors to support them. Unfortunately there seems to be a small num…

No, the IHD (In home display) is optional, if you don't find it useful then save yourself a couple of Watts and turn it off.

I used a piece of tape to cover mine up as I don't think it can be changed.

Yes you can calculate the export figure by using a template sensor in home assistant. Sounds like you already have the local MQTT feed so you get the real-time import (+ve) and export (-ve). Then setup a template sensor which only updates when the v…

You can do what you wish with HA providing you acknowledge the delay as @RobThePowerUser states. I have the Glow CAD installed with a local MQTT feed feeding into HA which provides an update every 6-10 seconds. However that is slow compared to how q…

So my meter is EDMI ES12B - firmware 0314B700 Provides real-time import and goes negative on export. I think this is how it should operate. wish list: The IHD to work as it does now i.e. displays real-time import (negative for export) plus show cum…

I can't help but the meter should have import data going back 13 months so the data should be there. If glow support can't help then I suspect you have reached a dead end.... here's the storage spec, for info 5.11.2.7 Profile Data Log  A log for sto…

So I have done some detailed digging here and have now read the SMETS2 meter spec....yawn! Each meter has a randomised factor added to when it switches tariffs, from 0 to 30 minutes. I can't determine for how long this is fixed so all I can say is. …

If you turn your CAD off then I had presumed that glow would then go back to sourcing data from the meter rather than the CAD, it may take 24 hrs or more but that's something only glow can answer. Certainly If you don't have a glow CAD then data is…

Hi Janet, Not strictly answering your question but it seems that some people are reporting getting an export feed (cumulative and real-time) in their local feed (Kaifa meter) whereas others (me on EDMI) are only getting the real-time data and some …

My tariff change is 8 minutes adrift, I think it only has to be be accurate to +/- 15 minutes but not 100% sure.

If you want a definite answer you'll have to read the Zigbee smart energy profile which is what is used I believe.

I'm not an expert but the DCC is the Data Communications Company, it is responsible for connecting your smart meter and IHD but not for any data storage, I believe the data is all encrypted so it can't actually see anything. https://www.smartdcc.co.…

I had the same issue, after contacting support turned out that my supplier hadn't configured the tariffs correctly in the meter. I eventually managed to get them to correct it. However, now the price cap has come into force the tariffs are wrong aga…

Apart from increasing traffic on your 2.4GHz network I can't see any issue as the Zigbee network is designed to support 100's of devices/sensors.

Glow reflects what is configured in the meter so it could still be a meter config issue but I would suggest contacting support directly (available through the App) to confirm.

As far as I know Export isn't implemented, here's a snip of an email I received from support last month. "We have support for export on our roadmap and have done the work to pick up the export (and it is great with SMETS2 meters as export is on…

It is annoying, I have a Tesla Powerwall and it does provide all the information I require but based on CT clamps which are surprisingly accurate but not 100%. Getting the data is also via a none approved API that Tesla could block at any time. The…

If it's still the same today then I'd drop support an email but it sounds like it could be a smart meter oddity?

I've now heard back from support and at the moment Export isn't supported but is it their roadmap for 2022. I for one hope this gets completed soon as anyone with PV will need the export both realtime and daily. I had hoped to use the 10 second loca…

You must have the SMETS1 CAD, the discussions here are for the as yet unreleased SMETS2 CAD. I haven't seen any info on whether the SMETS1 version will ever be upgraded .

EON are telling porky pies, the IHD can be replaced or reconnected to your meter, it's just that they can't be bothered or more likely don't want to pay for an engineer visit, I would insist they sort it or raise a complain to the ombudsman. Again …

I can't say why but it's not unreasonable for a piece of hardware to have limitations, which can't be overcome by firmware changes, happens all the time otherwise no one would ever buy anything new. The original CAD with display still does what it …

It sounds like it is a physical limitation of the device, i.e. it cannot be added with a firmware update. I found out on the Octopus Energy forum plus an email I received as I had originally added my name to the waiting list for the Display and they…

No he won't, local MQTT is coming to the CAD when it's released but not the display cad.

Same here, may be worth contacting support just in case they don't know about the issue.

Is the unit rate and standard charge shown correctly on the home page of the App?