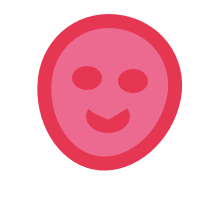 Noddy1878
Noddy1878
About
Username

Noddy1878

Joined

Visits

15

Last Active

Roles

Member
Comments
Mine has done the exact same thing. Saturday updated yesterday and then it caught up with the rest today.

I'm not aware of that in the app. Only the IHD.

I've had this a lot recently. I'll go for days with no issue whatsoever and then I'll have a day of no data. Bit frustrating is I feed the data into Home Assistant and it doesn't elegantly display the issue meaning the interface as an ugly error mes…

I'm not 100% sure but I think you should have let the Glow team know in advance. I'm sure they can fix it but it's not as straightforward as letting them know in advance.

Wow! That's great service. Been away today and wasn't expecting the fix today. Thank you. Hope you all enjoy the rest of the festive period.

I've just started to have issues with the app since yesterday (25th Dec). My display is working fine but my app doesn't load anything. All the data has pushed through to my Octopus app overnight however. Anyone else seeing this?

I totally agree with this. Solar does make the app a bit pointless as the IHD does correctly show what you have imported. Unfortunately that information does not feed into the app until the next day.

As others have said, thanks for the update.