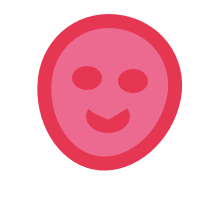 JaneatGlow
JaneatGlow
About
Username

JaneatGlow

Joined

Visits

239

Last Active

Roles

Member, Moderator
Comments
Hi Mike - for specific issues, please email support@glowmarkt.com from your Bright account and then we can investigate. As a matter of interest, do you have a Trilliant Comms Hub? if so, this could well be a firmware issue. This may also be why we a…

So many jokes that could be made after @clivee's comment... I shall restrain myself! Thanks again all for your support.

Its coming - as we said - it may take through the night to get fully recovered.

You will also be special if the next to last character on your MAC is the number 5 apparently - in case some of you say but I'm not an 'F' ;)

You are all special as the next to last character in your MAC is the letter 'F' :) @clivee said the backlog clearing is underway - but slower than ideal. It may take as long as overnight but please don't be concerned, no data is lost. Thanks all for…

Hello all - we can reassure you that this is not affecting everyone. What we noticed is that a few of our customers lost the Wifi connection at 1015 precisely yesterday. We've identified the root cause and just sorting it out - it relates to the spe…

I'll leave it to @Clivee to decide how much of our proprietary processes he wants shared :) Basically, 98% of the time the join is automatic and works fine - but sometimes it isn't and we need to give it a nudge. We see the join challenges more with…

Hi all - we've had a few tickets in on this issue. To reassure @poshboy42 - no, we aren't going back to daily updates only. We were the first to provide more frequent updates, when we can, and continue to offer that service. We are entirely dependen…

Hello - good news for you from the team here at Glow. We are soon going to launch the ability to download a csv of your data - you will be able to choose the granularity and time period you want, and which fuels. Hopefully this will help restore you…

Hi all, A new customer also reported this issue, Clive replied to them and said the reading is not a spike per se but corresponds to all F hex and is a meter saying 'I dunno' We filter these at the ingress - but everyone has requested that we send o…

Thanks @zapp79 - it does sound as though the meter manufacturer has turned off the instantaneous export. We are building up the list of those that have - thanks to you and others' help in this thread - and when we've got some more examples we will t…

Thanks @beezly - what manufacturer is the ES-30B? I refuse to learn meter model numbers - got enough to remember! Thanks for your help.

Hello @jwfw, same answer - please email us at support@glowmarkt.com so that we can investigate. When you email from your Bright account we've all the information we need to check what is going on and get the device joined, sometimes they do need a n…

Hurrah! you are very welcome - and you use our forum so all is right with the world :)

Hello @gedger - the IHD will support Export as requested, as will Bright and our APIs - but that work is unfunded by anyone so we have to fit it in when we have time.

Thank you @DaveS and @gedger - very useful and it feels as though the variance is due to meter types and then firmware. @gedger - if you are on local MQTT we aren't doing anything at all so it is about discrepancies between meters. What we have is t…

Ooops - sorry - posted before I meant to! Anyway - the question is - for those of you who have experienced this - what type of meters have you got and what is the firmware version? We are happy to go to the meter manufacturers to ask them why their…

Hi John - could you please email us at support@glowmarkt.com from your Bright account - sounds as though we need to give your device a 'nudge'. Thank you. Jane

Hi @wallport - a couple of customers have been building solutions to solve the csv issue - could you email me at support and then I've got your details for when the material is available, thank you!

Thanks for the update @kk_sonata - sorry to hear that it is such a saga. A few suppliers do this as a matter of course. Well done on keeping up the pressure - you have to be within your rights!

I'll leave answering your question to IT Ops - your question is above my pay grade ;)

Sounds as though the fix has done the trick for everyone. Next time, please do tell me via support first - thank you.

You are welcome - thanks for confirming all good.

Hi all - hope you enjoyed your weekend. Tech Support tell me they've made a tweak this morning - that seems to have worked for one of you - has it for everyone?

Hi all - as you know we don't have time to check the forums so thank you to @IanW for flagging this thread to me. We've had two of you report the issue to support - and several thousand of the units in the field so it definitely isn't affecting ever…

@michthom Lovely to make someone happy - and hopefully more than one of you :) Environmental sensors coming this autumn (temp, humidity, light) and integration with an algorithm that gives you an accurate EPC for your home in terms of its building f…

And @StgSlff - you are welcome - thank you for registering an account so you could say so :)

HI @PhilG57 - sorry for the delay as I haven't checked the forums for a while. Is your electricity meter L&G? From speaking to L&G and Igloo (when they were in business) we learnt there is a known bug on this meter which results in extremely…

11:19 : Normal service has been resumed and we believe that no data, including minute level, should have been lost. Drop a line to support@glowmarkt.com if you have an issue. Root cause was our CoLo facility performed a maintenance update overnight …

And please follow this on the new discussion started - have also given a link to the new Local MQTT instructions which you can use if you have our Display/CAD - firmware was updated ten days ago.