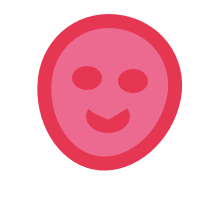 emontes
emontes
About
Username

emontes

Joined

Visits

43

Last Active

Roles

Member
Comments
So I got to the bottom of this, looks like Octopus is not able to update the smart meters daily with the corresponding tariffs and that's why we have it wrong. I use HomeAssistant and I've been getting the rates and calculating it myself from Octopu…

Not yet, I'd think we would get a bit more information on the HA forum as well seeing it looks like not everyone sees the same. I will let you know as soon as I find out more.

Not sure what's going still but I did email Hildebrand about this and they need to get their engineers to look into it, it's a small team so it might take some time. I went to look at the meter myself and the date/time there are correct. Server wher…

Just got my CAD today and local MQTT is working great, amazing job!

I'm with EDF and it's the same, electricity rates are fine but gas rates haven't been updated. I contacted them explaining I also view my data as DCC Other User, etc but they tell you to restart your IHD, etc, etc. Asked to speak to the Smart Meter …

I don't have the IHD but do use the APIs and they are fine for me since Friday afternoon.

Still seems disabled for me, at least.

Yes ,it's working for me now. Cheers, Clive!

Ahh, I get it now, I just thought would be better to leave like that so it would hit the API at random times but adding a random delay every 30 minutes would work as well!

I may be wrong but I believe it will actually be every 30 minutes from the first attempt so it will be 0, 30 and so on after HA has been started.