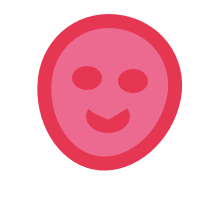 clivee
clivee
About
Username

clivee

Joined

Visits

430

Last Active

Roles

Member, Moderator
Comments
I think most things should be working now Please raise a ticket by emailing support@glowmarkt.com if you think I have broken anything.

This is starting at 15:00

All done now - sorry for that all you 5s and Fs

It's not really a nudge - it is 'try again'. There are 4 elements in a join 1) pre-notifiy the specific IHD into DCC inventory 2) tell the CHF to allow THAT device to join and tell the IHD to try joining 3) When successful tell (if present) the GPF …

Does https://www.speaktothegeek.co.uk/2022/06/hildebrand-glow-update-local-mqtt-and-home-assistant/ help?

Can you tell me what link you are using as we don't actually provide smart data via csv? And in any case there is no relation to mqtt.

I have restarted the broker and re enabled SS MQTT

We do in our database - clearly n3rgy do not. I make no comment.

This is down to the meter FW sadly - we just send what it says. Some do vol for day/week/month - some don't, like yours.

Sadly this is GBCS code 16777.215 * 1000 = 16777215 = in HEX 0xFFFFFF which just means - Error.

1) The supplier sets it 2) It falls back to 40

We simply report what the meter reports for cumulative export. if it has a value - you will get it. It should be noted that there is no value for instant power for export - I have had it confirmed this week that it is not a mandated requirement for…

If you are still having this issue please raise a ticket with support@glowmarkt.com

Also that information is available via the bright api.

We could but as things stand too high a proportion of meters have the wrong tariff - it would cause too many support calls.

We only currently pick up export cumulative - I will put it on the dev request list but it will not be soon even if it does happen.

That value is delivered by the meter (ie the 'today consumption') - we have no control over it - only your supplier can fix Bright ONLY uses the summation of the 30 minute profile reads (and is thus correct).

It just add complexity - also some meters (secure) publish when there is a significant flow change. I agree about the instantaneous gas power - we will remove it in some future release.

Looks like your comms hub can see nothing - check with your supplier I suspect they are not getting any readings.

Sadly the GlowStick does not have the processing pwoer for this to be added.

I will get someone to have a look - the IHD may just be busy once a minute.

Nope - 10 sec is mandated in the spec as the most frequent we can poll.

Out timestamp is start of period.

Just your Bright username or MAC of the IHD. We need to resend the join to your elec meter as it seems from what you say, to have ignored the first request.

Not sure why your device is saying 1.7.0 I just checked you are on 1.7.4

It looks as if they have fixed it - I will keep monitoring.....

Why don't you try it on 1883 ie not ssl and see if you get data Once that's working you can add tls.